shop our monaco crochet thread
Shop Our Monaco Crochet Threads
Our best selling Monaco Cotton Crochet Thread is made from is 100% mercerized cotton, giving it exceptionally vivid colors and increased strength, while remaining silky smooth.
As shown below, our Monaco Crochet thread is perfect for flower decor patterns such as our Long Stem Rose.
shop for monaco threads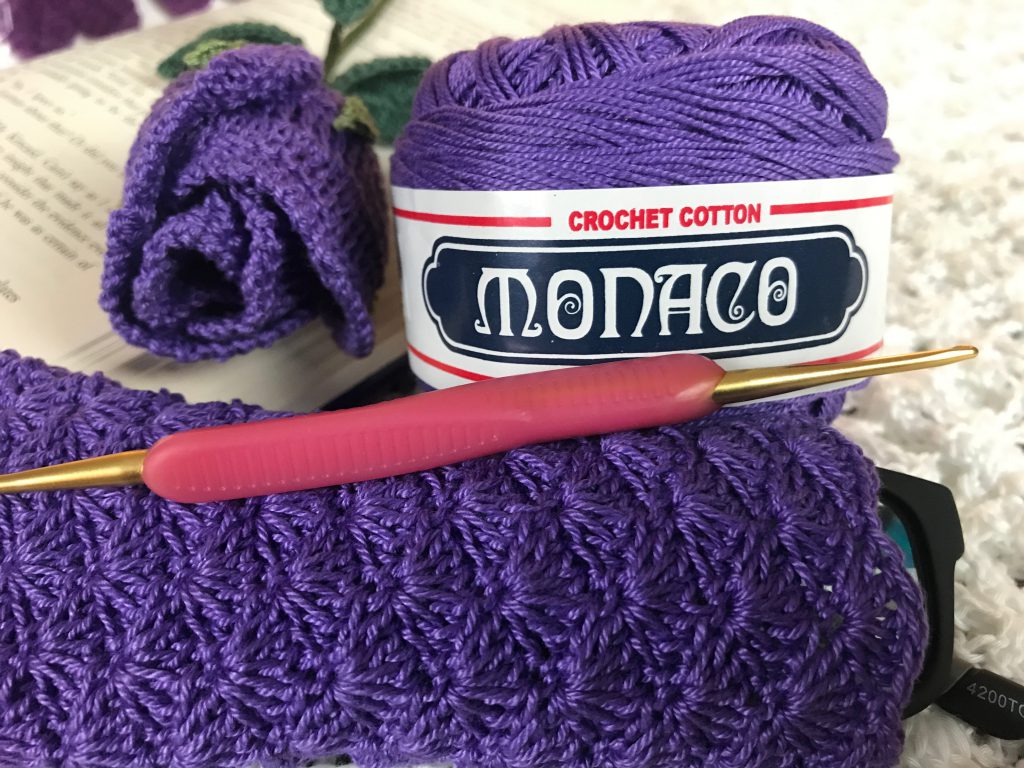 Eye Glass Cozy Crochet Pattern
The inspiration of this pattern grew up from the necessity of having to keep track of my eye glasses. I created a simple pattern that you can use to create an eye glasses cozy, pen holder, etc
get the pattern
We review Monaco Crochet thread, a unique and versatile crochet thread
Today we review one our best-selling crochet threads, Monaco crochet thread. Imported from the Philippines, Monaco crochet thread is a wonderful thread with many uses.
Read the Review
Hook sizes for crochet thread.
When working with thread it is important to use the right size hook. If you are working with a pattern the hook size will be listed in the pattern. If you are not working with a pattern or need to know what size hook to use with crochet thread see our hook guide here.
check out the hook size guide
Need a hook for your next project? Don't forget to get the right hook for you next thread or yarn project.

Secure Payment

Fast Shipping

Hassle Free Returns