What is the best yarn you never heard of?
What is the best yarn you never heard of? This is the story of how chance encounter led to the creation of Lyn's Crafts and our exclusive Balinese Cotton Yarn brand of yarns from Indonesia.
Learn more ...
Keep up with the latest news from Lyn's Crafts. Here we discuss what is going on with the store like when we when we will be getting more stock, when a new pattern is being released, upcoming sales and discounts, and other items of interest to our customers.
Join our mailing list to receive an email notifications of new news articles, blogs and sales. Newsletter subscribers receive a discount coupon with each newsletter. So sign up today.
Our blog post cover articles about our craft, the yarn industry, crochet and other areas of relevant interest.
Enjoy some free crochet patterns from Lyn's Crafts. If you have a pattern that you like to contribute to the community you can access our Share a Free Pattern Link.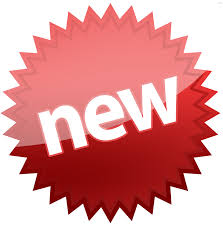 Lyn's Crafts community post now pulls feeds from many popular crochet and yarn related websites and displays them here for your convenience. Here you can get post for sites like Crochet Crowd, Love Crochet, Moogly Blog, etc, all in one convenient place.