Poinsettia- this plant, a native of Mexico and Central America, is very enticing, most of all it signifies something in the air, when their color change to flaming red, cream, pink, white or marbled, it is Christmas!
What is the association of this beautiful plant to Christmas? Well, the tale has it that a very poor young girl, unable to afford any gift for the celebration of baby Jesus Christ's birthday, pulled some weeds on the roadside and placed these in the altar, the next day, crimson blossoms sprouted from the weeds and became beautiful poinsettias http://en.wikipedia.org/wiki/Euphorbia_pulcherrima.
I have 5 large pots of poinsettias, I felt sad that they died in the harsh Winter, I took care of them so well in the Spring until Fall, I saw a leaf started to turn red, but one day temperature plummeted to below freezing and they wilted, dried and died, and so was my few bucks too. So, when Fall was rolling from the horizon, and a little of hues are appearing, I thought of my poinsettias again, but buying them means throwing away money,why don't I crochet them? and arrange into perfect and wonderful floral arrangement? Yeah! so, off my hook went a milling!
Voila! I made poinsettias in redwood red, gold and off white! So perfect in that little corner by the foyer, by the window or atop a shelf!
To make this poinsettia, you will need floral wire, floral tape and wire cutter. Cut some 8-10 inches of floral wire 30 gauge ( I suggest the 30 gauge, I used the 26 gauge with my red poinsettias and they were very stiff) and thread it in your tapestry needle, it is soft, it will go through the rib of the poinsettia, there are two visible ribs in which you will thread the wire.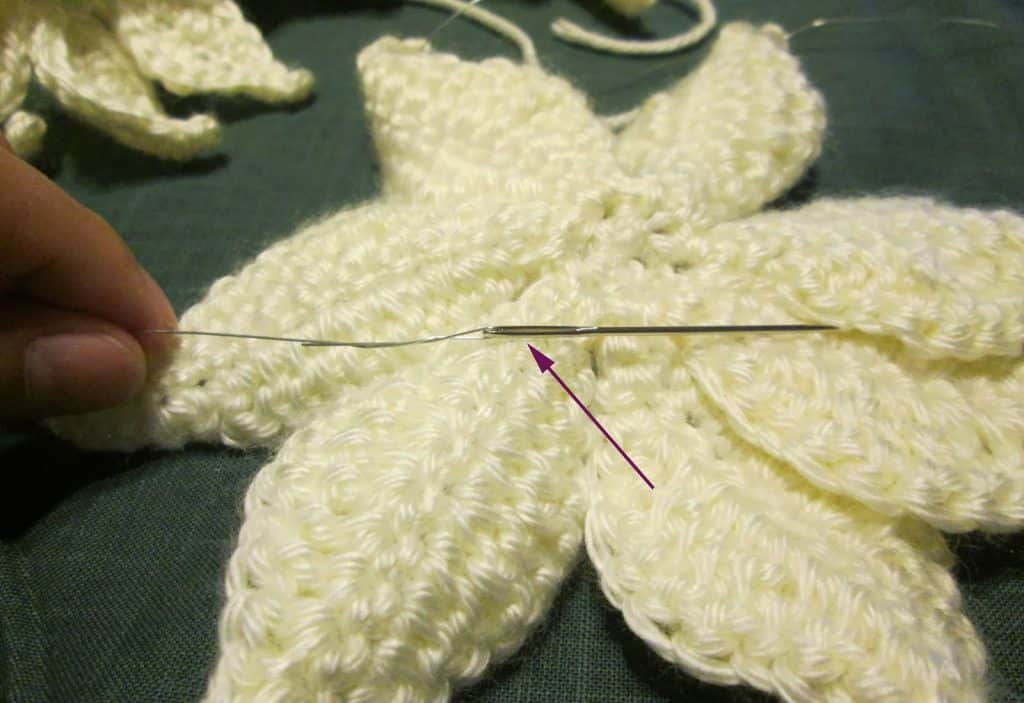 So, you have threaded your needle, now start from the bottom of the petal, going to the tip, then bend the wire in order to curve and thread to the other side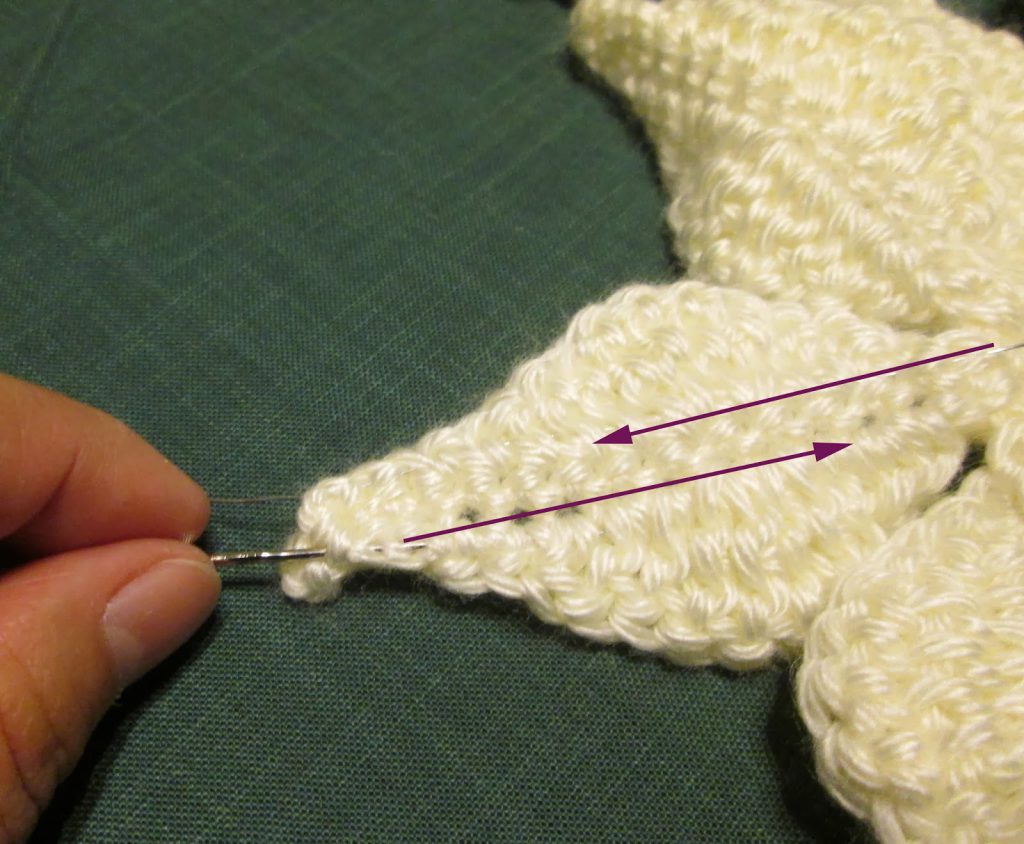 Pull the needle, if you find it difficult, use needle nose, if you don't have, coil some rubber band, it will help, do not pull it hard, just enough tension in order to hide the wire.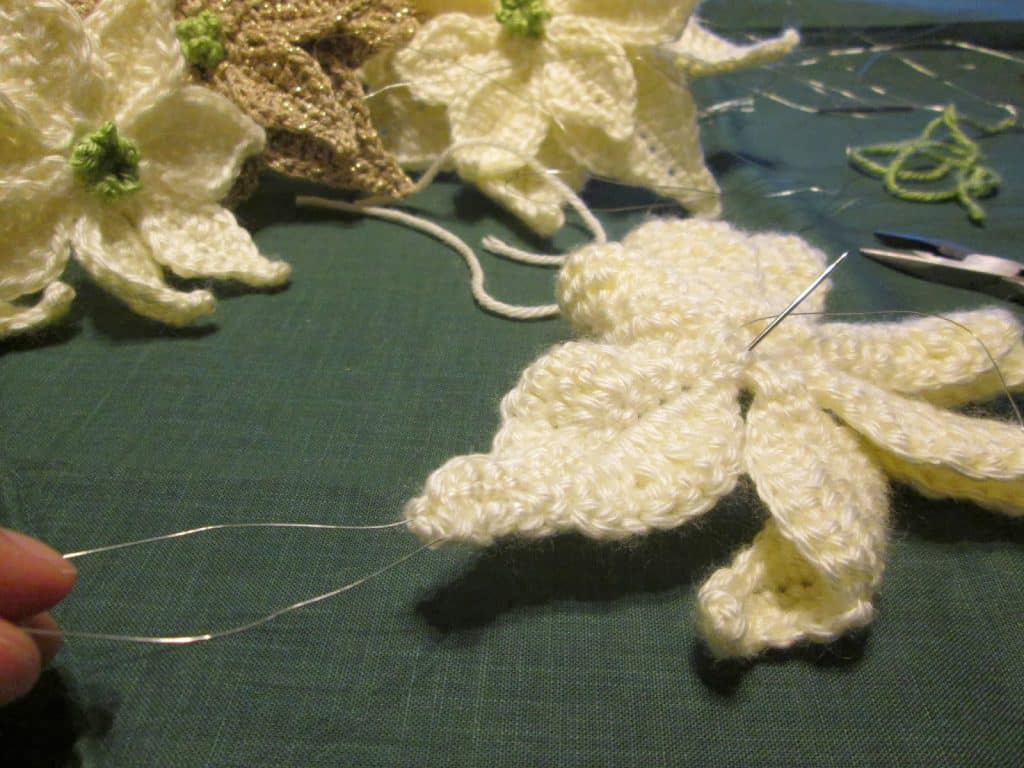 I only put wire in 3 or 4 petals/leaf, I like the rest loopy, to have a natural look. Do the same with the anterior petals. Once done, join petals together, and then reinforce stem with thicker floral wire, if you are making a potted poinsettia project, you need the stem longer, if you are making a decor, soil the excess wires into ring to serve for hanging use, if you are making this for applique, no need for wires.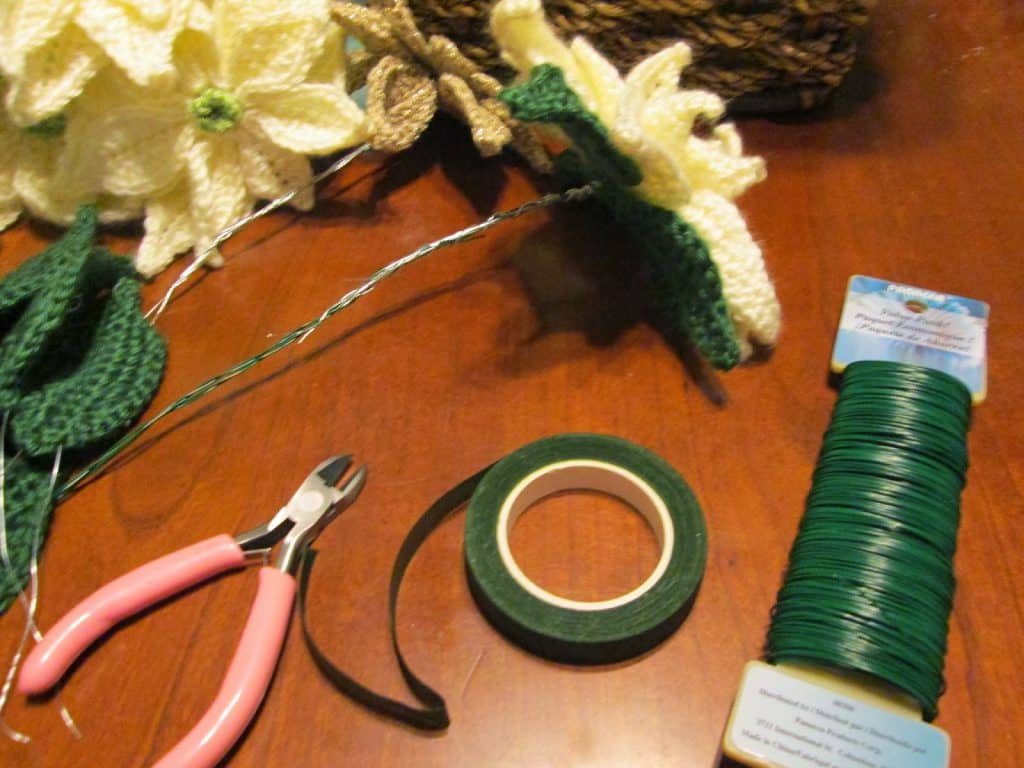 So there, make your poinsettias that wont wither. To maintain the color of your crocheted poinsettias, keep them from too much light and if possible, cover them with dark color plastic bags.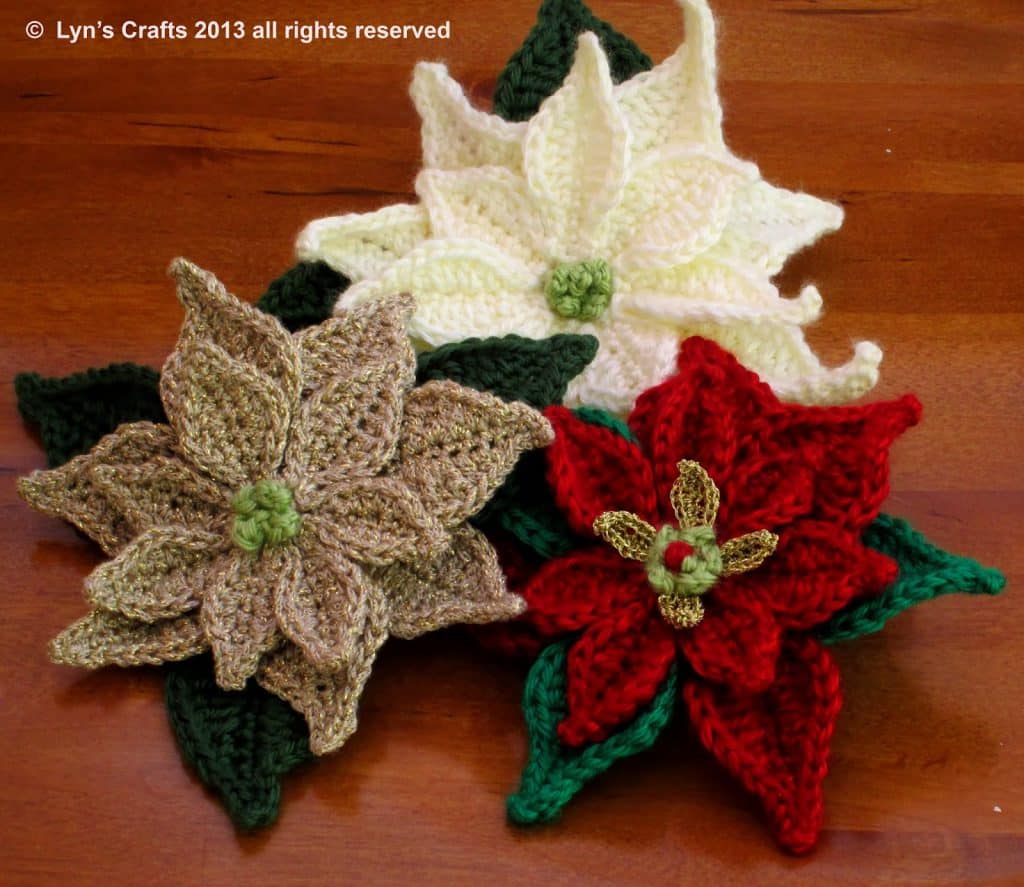 If you want the fully illustrated pattern, complete with links to my video tutorials on working with wire, you can purchase the pattern here.